Jeffrey Shafer - Welcome!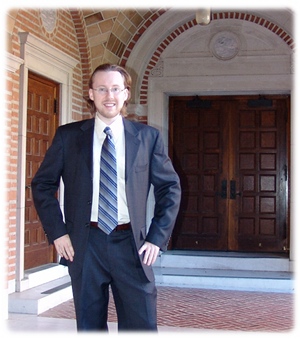 I am an assistant professor of Electrical and Computer Engineering at the University of the Pacific. My teaching interests include computer organization and architecture, networking, cloud computing, and the interface between hardware and software. My research interests focus on computer architecture in the modern datacenter, including the areas of networking, storage, and virtualization.
I received my Ph.D in Electrical and Computer Engineering in 2010 from Rice University. There, I was a member of the Rice Computer Architecture group under Professor Scott Rixner.  Previously, I received the B.S in Computer Engineering in 2002 and the M.S in Electrical Engineering in 2004, both from the University of Dayton.  During my career I have worked at the Air Force Research Laboratory investigating real-time video compression algorithms and at Hewlett-Packard Labs researching high-performance network architectures for cluster computers and data centers.
I am a member of the IEEE, ACM, and ASEE professional societies as well as the Tau Beta Pi, Eta Kappa Nu, and Omicron Delta Kappa honor societies.